Moms and Dads are turning to the security and peace of mind of Nanny Cams to protect and monitor their little ones in higher and higher numbers. As technology increases, so do the options for surveillance systems in family's homes. Before choosing your Nanny Cam from CCS, check out some vital points below.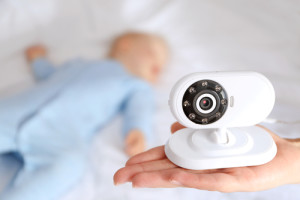 ---
Peace Of Mind
Knowing what is going on with your kid when you've trusted him or her with a caregiver is a huge pro to installing a Nanny Cam. Leaving your little one with a new nanny or sitter can be very difficult. Knowing that your children are safe and happy can take such a weight off your mind!
Knowing Your Nanny Is The Right Nanny
Your nanny is with your children all day, and you need to know that she's doing the right job! If your kids are on the younger side, they may not be able to communicate everything that happens throughout the day. Whether you're going to work for the day, or taking a long weekend, installing home surveillance will help you know that your nanny is doing right by your family!
Don't Miss Any Milestones
What if you were at work for baby's first step or word? A proper home surveillance system will allow you to see everything your tike accomplishes during the day!
Know Your State's Laws
Different states have different laws regarding home surveillance. Before making your decision, know what the law is where you live. Remember that using a Nanny Cam is to be used to prevent neglect and abuse and not capture it.
Trust
It is best that you be upfront with your caregiver about your decision to use a Nanny Cam. Remember that the relationship between you, your nanny, and your family is one that requires trust and open communication.
---
For over thirty years, CCS Long Island has been providing the most efficient needs surveillance needs for your family. From hidden cameras to openly displayed surveillance systems, your family's protection is our priority!