Commercial Surveillance: Cameras & CCTV
Theft can occur anywhere, especially the workplace. Computer Controlled Security protects thousands of businesses, from small businesses to large corporations.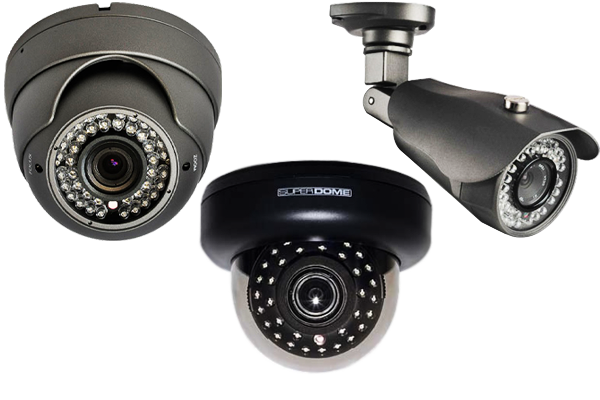 Keep your employees and customers safe with reliable, high-performance CCTV security solutions.
Use Your Commercial CCTV System to:
Check in on staff or vendors
Review past activity
View live video
View your business after notification of alarm events
Who Can Benefit From Security Cameras?
Retail Shops
Theft is bad for business! High quality video surveillance for your business will:
Deter people from stealing
Record any theft/suspicious activity
Show police or insurance company a specific event
Control inventory shrinkage
Medical Facilities
Security for medical facilities tend to be difficult, but with CCS we can:
Use IP technology to link digital cameras together
Prevent crime and theft
Keep an eye on every corner of your hospital or facility
Ensure the safety of your patients and staff
Warehouses
Warehouses are large structures with many security risks. A CCTV System will:
Deter intruders and vandalism
Limit false insurance claims
Alert you of suspicious activity in and around your warehouse
Assist in police investigations
Help to identify intruders
Schools
Schools are not as safe as they used to be. An integrated CCTV system can:
Monitor illegal activity such as buying and selling drugs
Record activity such as violence and bullying
Assist authorities in conducting investigations
Help provide a safe environment for teachers and students